St Brigid's Catholic Primary School Coogee is a small school with a big heart. Our school prides itself on being family and community-centred with a strong sense of self, founded on compassion, positivity and collaboration.
Students, staff and parents are encouraged and indeed challenged to live out our school vision; 'Together we reach to the horizon and beyond'.
We achieve high expectations within a rich learning environment through stimulating academic, social, emotional, spiritual and physical learning challenges and experiences.
We cherish the partnership between parish, school and home and believe that this partnership will help our children develop and grow to value and respect the importance of their faith life and community. We proudly teach Catholic values enabling students to develop into young people ready to make a positive contribution to our world.
As principal at St Brigid's Catholic Primary School Coogee, I invite you to visit our school to experience the wonderful opportunities on offer.
Mrs Diane Cowan
Principal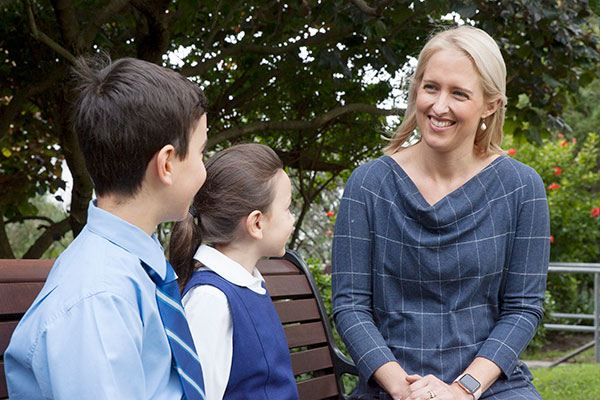 Proudly Part of the Community of Sydney Catholic Schools
Our school is part of a system of over 150 low-fee Catholic schools in the Sydney Archdiocese.
Sydney Catholic Schools are thriving Catholic communities that ignite a love of Christ through excellent teaching and learning to empower students to reach their full potential.